As an introduction, what's your background and what do you do when you're not making AI art?
I am based in Toronto and I've been very fortunate to have had two very rewarding careers in my 51 years. My background is in forensic anthropology (~10 years) and critical care physiotherapy (recently retired) It was becoming increasingly difficult to balance working at the hospital all day and coming home to work 5-6 more hours on my art. I was feeling very burnt out and fed up with my job in healthcare, that combined with the fact that I was close to retirement age, led me to take the leap this past May to retire from healthcare and pursue art full time.
I feel like I make art 24/7 but I do make time for films. I am a huge film buff and I enjoy everything from slasher films to documentaries. Anything except romcom.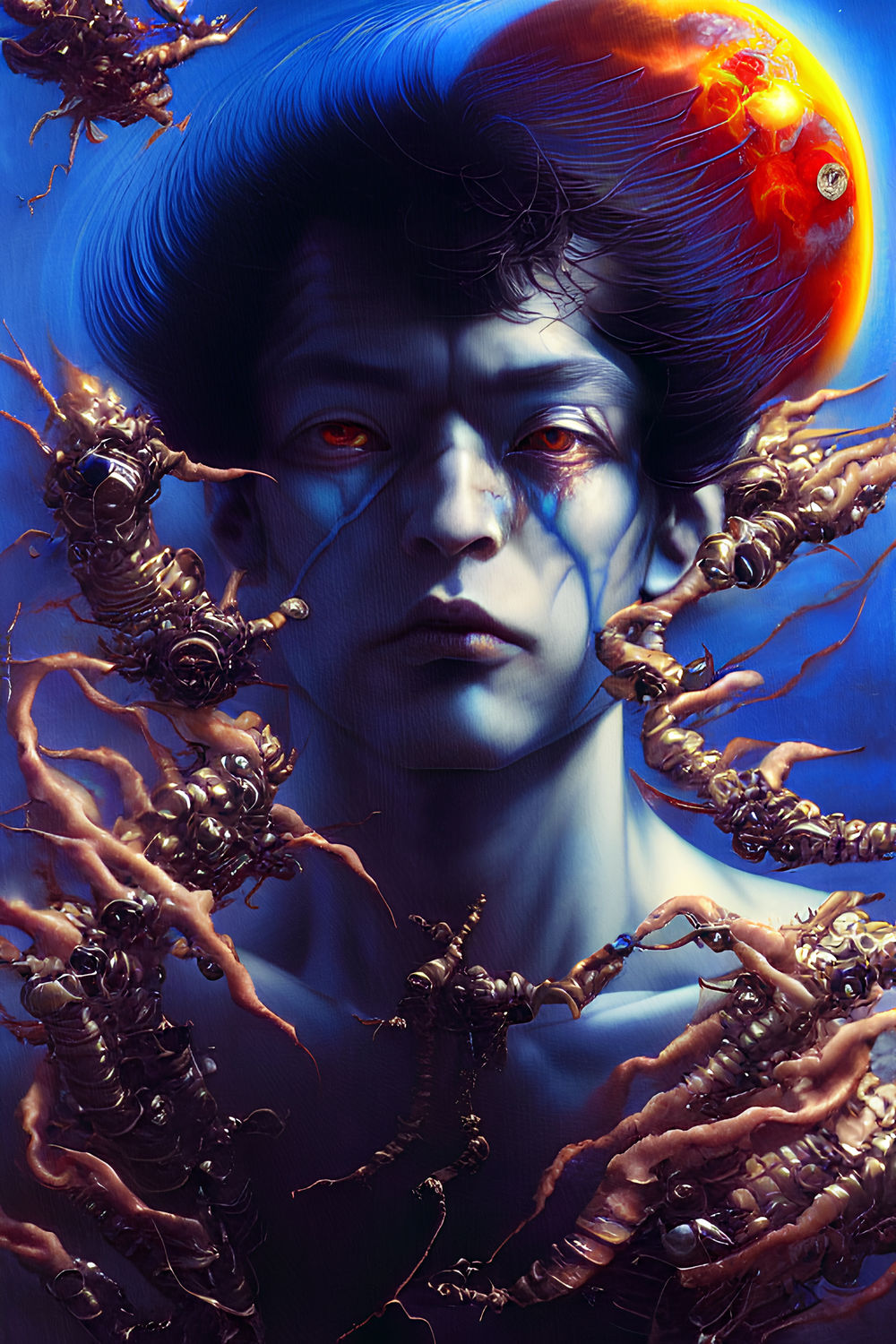 How would you describe your work and when did you first see your style develop?
I describe my artworks as 'visual anthropological tales of the human experience', which is quite a mouthful, but I refer to it as such, because my art is inspired by my previous work in forensic anthropology and healthcare.
I don't feel like I have a style visually, I feel my style is in the content and subject matter of my art with the visual style changing to fit the story I am telling. I often focus on the human body as my subject and/or our perceptions of the human body and also social issues. These are the core of my work and what I consider to be my style. Diversity is paramount to our survival as a species. Diversity is the norm within nature, because of this I want my art to be as diverse as the subjects or content I portray. I don't feel like I need to fit into one specific visual style, nor do I care to.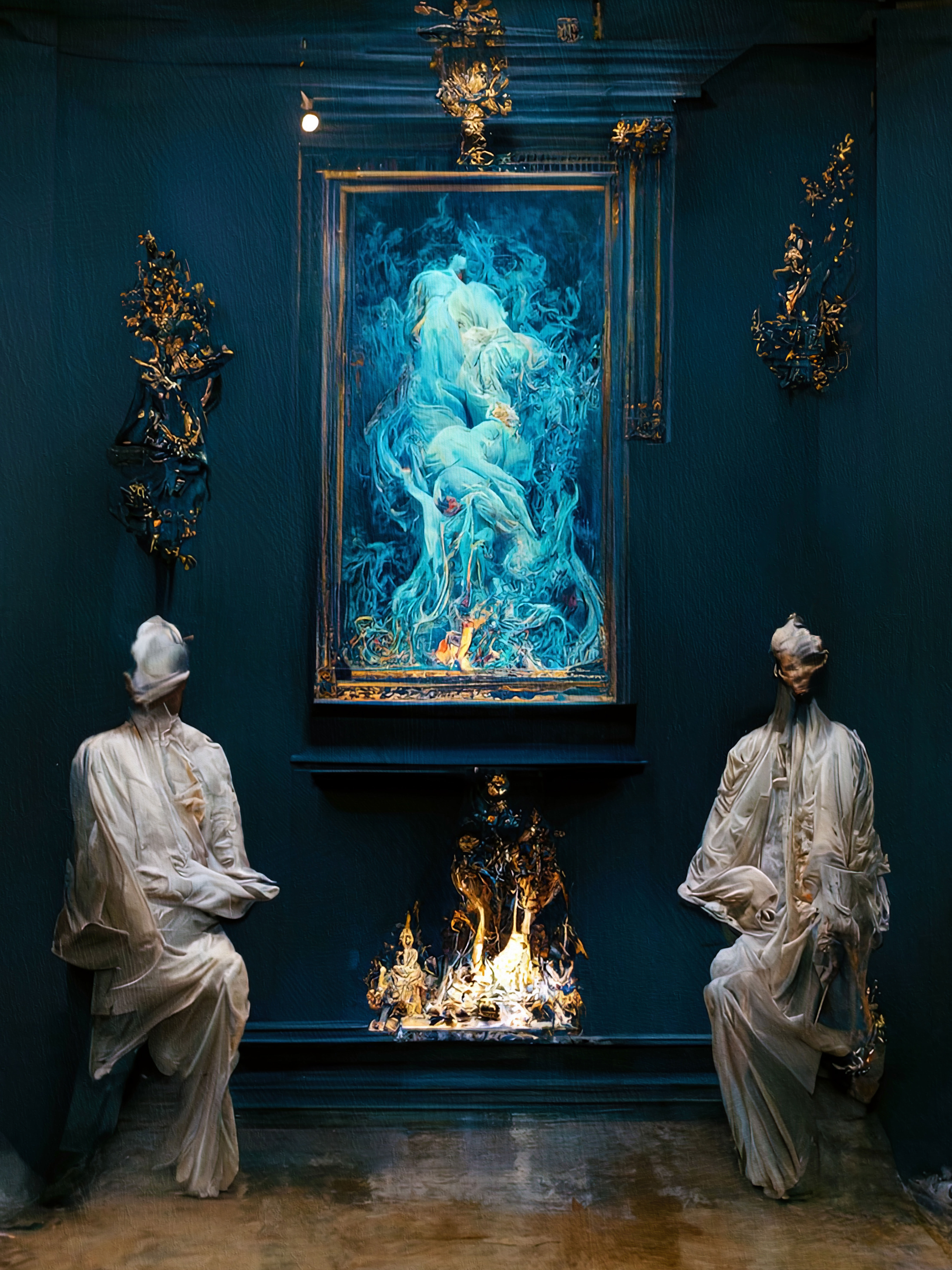 How would you say your background as an artist working in traditional mediums has influenced your AI work? What are the similarities and differences?
I was a very late bloomer when it comes to being an artist. I have always doodled but never considered myself an artist in any sense of the word. In 2017, I was looking for a hobby which would help relieve stress and so I picked up a pen and started to draw. Mostly anatomy at that time as it was all I really knew how to draw. I quickly moved to digital painting and to mixed media collage.
Digital technology tools have always been a part of my artistic process. Even if I make a collage, I alway make a 'digital blueprint' first so I can make edits to the images (sizing, colouring) prior to printing everything and assembling it.
Making the jump to AI was a very natural progression for me. I rarely release raw AI images, so the digital painting and collage of my early days as an artist are still being used today. My art is a combination of all those mediums in some form or another.
How did you first get started using AI tools and what was your 'aha' moment?
I tinkered with Art Breeder in 2018/2019 but I really didn't find it that useful with what I was trying to create, I like the idea of being able to "modify genes" but it still wasn't working for me. I didn't feel like I had enough control over the output.
A couple of years ago I was accepted into an art residency called Perfection/Speculation which was a multi-disciplinary investigation into the meanings and ethics of genetic technologies. The residency was initially postponed for a year due to COVID but proceeded in the summer of 2021 with two hubs. One in Oslo Norway for the EU artists, and one in London, England for those of us who couldn't travel to Oslo due to covid restrictions. We decided as a group to go the digital route because the residency was a collaborative project.
At that point, I started moving away from collage and digital painting and more into using artificial intelligence as an artistic tool. As I studied gene editing technology for the residency, I realized I wanted to learn to use technology to modify the human body artistically, edit my own artworks, and to build my models suited to my needs. This was my 'aha' moment.
What was the first piece you created?
The first piece I created will never see the light of day. I believe it was some ghostly image made with art breeder. The first AI image I minted was called Somebody's Watching Me and it was a deep dream image.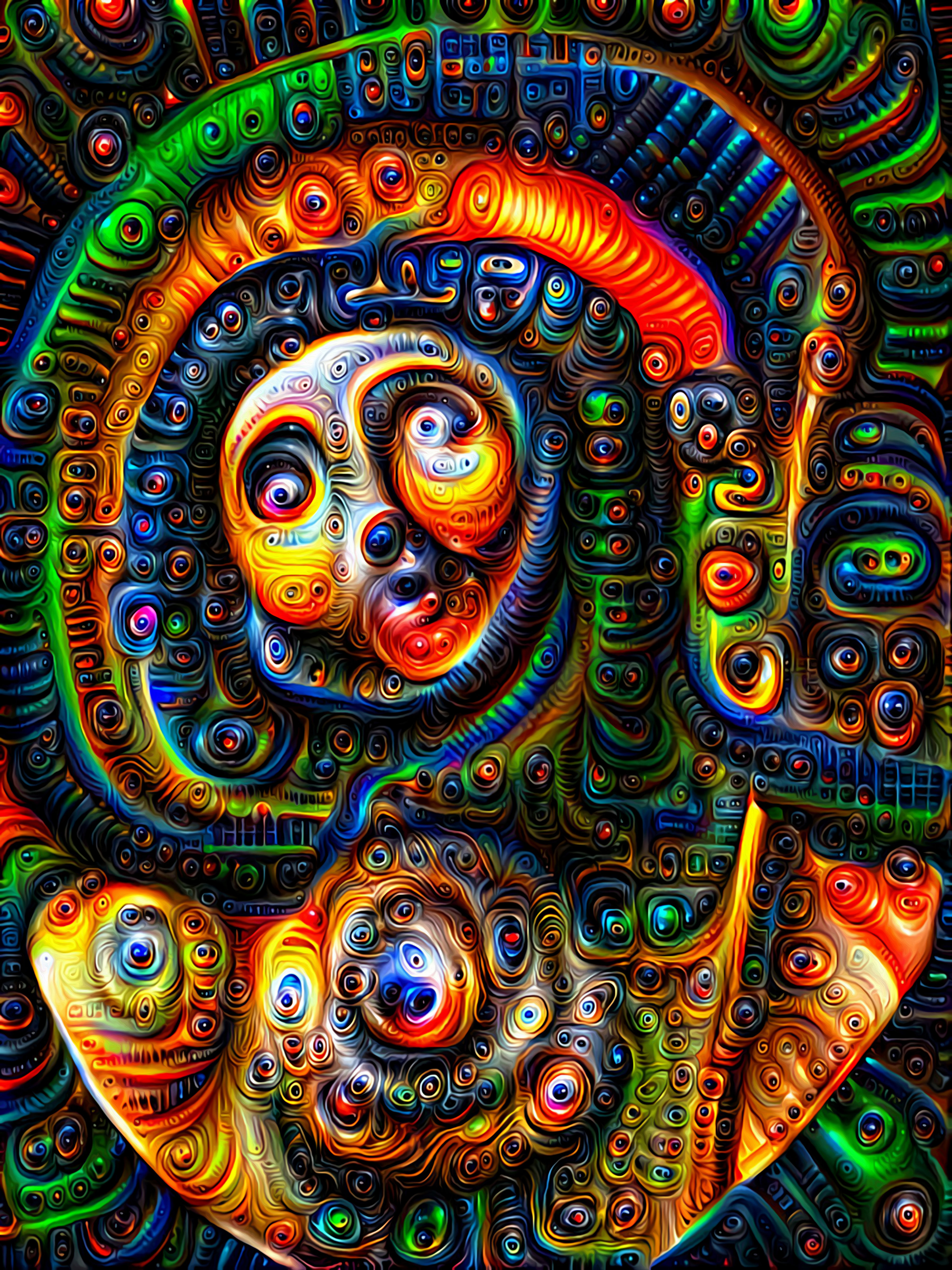 One of the fun things about AI is its unpredictability. Which piece are happiest with, and which surprised you the most?
Happiest with that's been minted is: Anatomical Study 28.0 because the final image looks very solid yet soft, marshmallow mixed with marble and the left arm has a mysterious ghostly touch.
Surprised me the most: 'I Know, Isn't in Beautiful'. Sometimes when you're using prompts, you'll get one image which doesn't really fit the prompt. It's like a rogue image output. This is an example of a rogue image, which ended up looking pretty cool.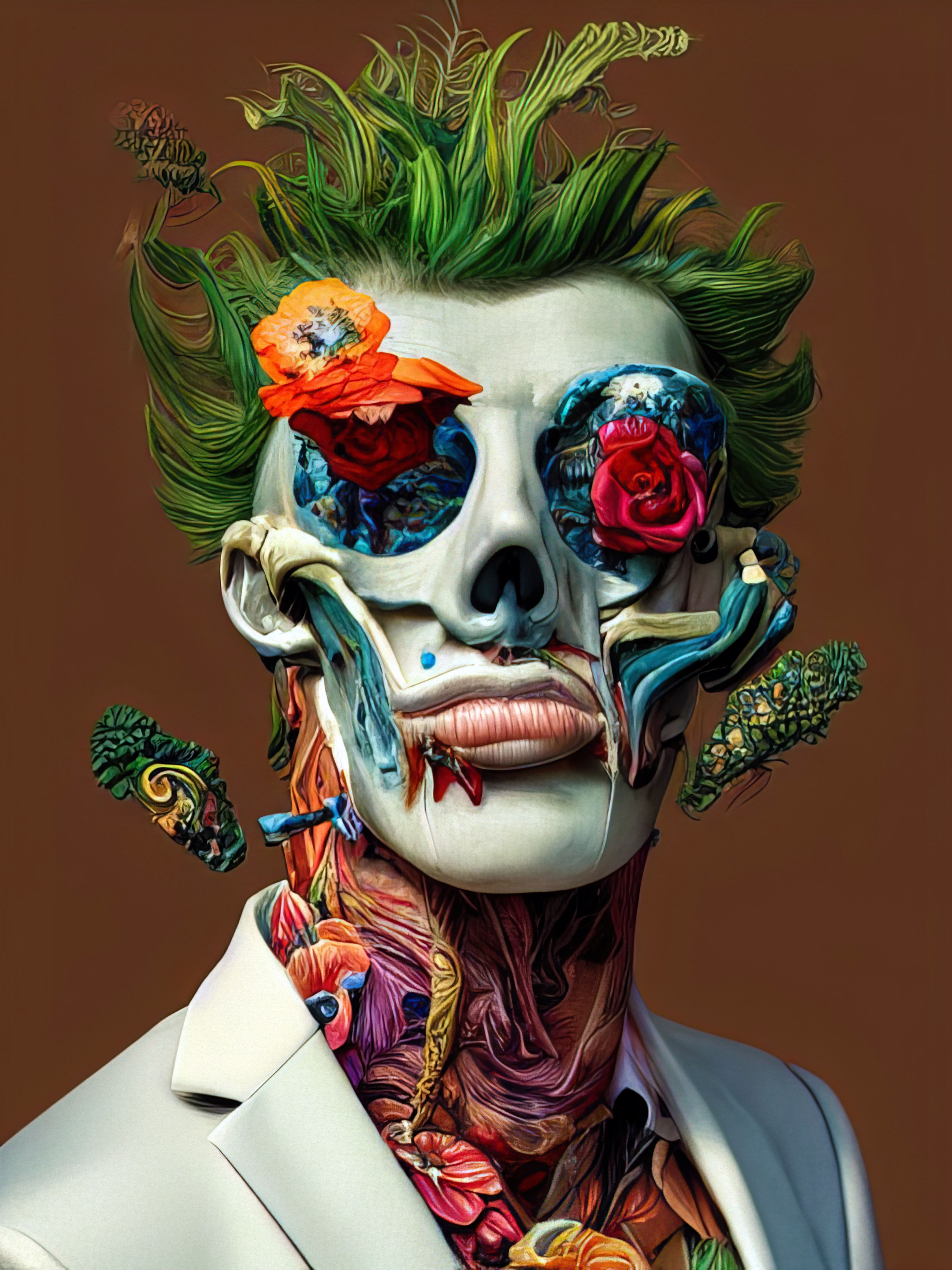 I'm fascinated by the processes and tools artists use to create their work. I'd love it if you could talk me through the creation of a piece, from beginning to end.
I have a pretty straightforward workflow. I am always telling a story within a work of art, my style adapts to that story, as I mentioned earlier. I've trained my own models using older digital artworks and have a fairly standard workflow of combining AI assisted outputs with digital painting and /or collage. For still images, I would normally have a batch of hundreds of images which I curate down to maybe 20 and then take them to the next stage of overpainting and/or collage, whatever I see fit. I then curate that list down to the final image. I may or may not use one of my artworks as an initial image, and/or run the image through AI at the end of the process to finish it off. Sometimes it's trial and error to see what works best for the story I am telling.
What are your preferred tools and workflows? These could be apps, notebooks, models, hardware etc.
The AI tools I am currently using are Stable Diffusion for still images and Deforum for animations. Most of the time I use my own models but I do switch to the SD models from time to time. I also use Photoshop and Procreate for the pre/post editing.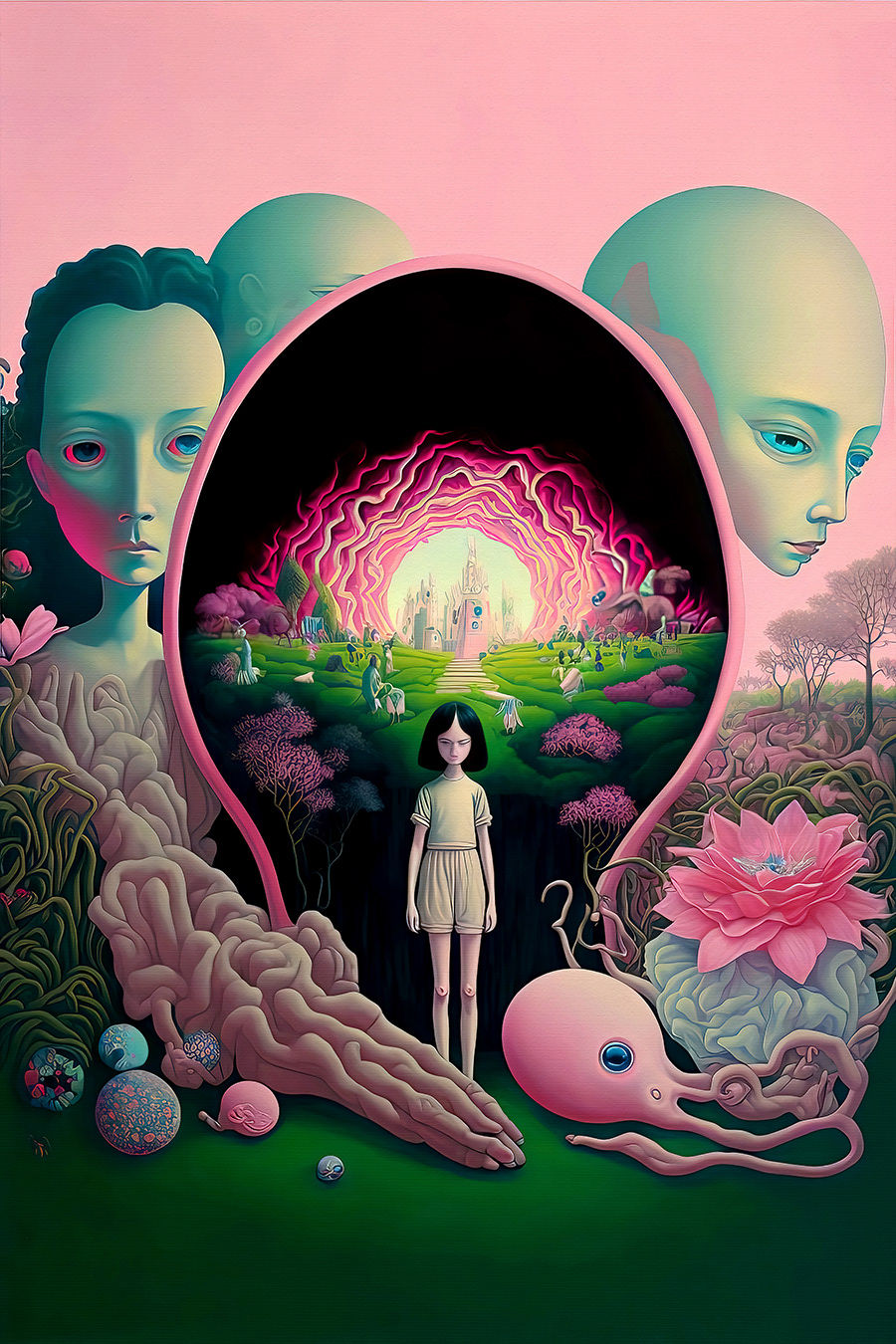 AI technology has moved at a breathtaking pace. What have you found to be the biggest challenges and what are you excited about?
The biggest challenge is keeping up with tech itself. I feel like I am always learning or that I need to learn something new. Which is not a problem, but it seems like every couple of weeks something changes and I need to adapt or change my workflow slightly. I'm excited about the future accessibility for all creators to be able to create, experiment and learn about this amazing technology.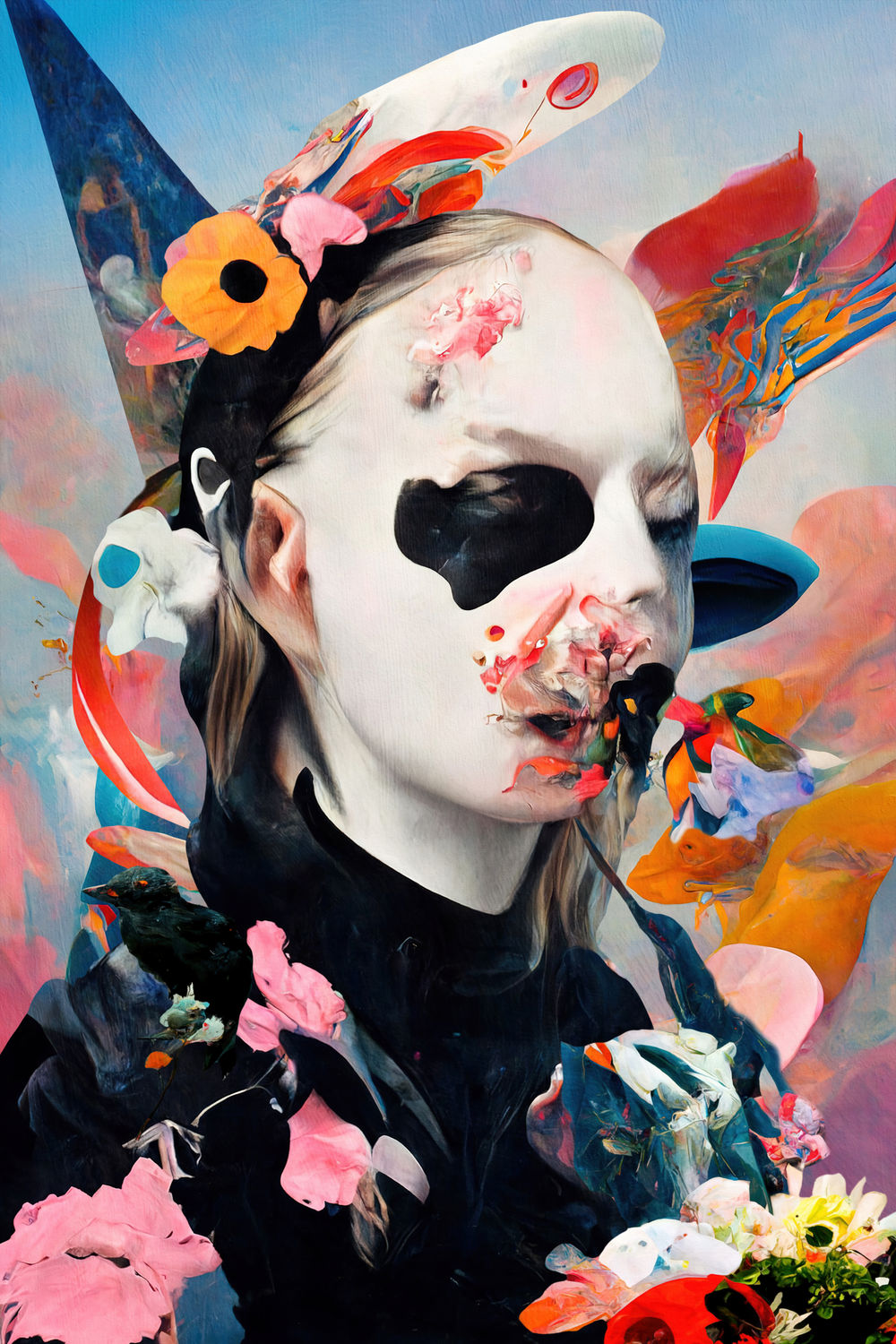 What are you working on right now and what's coming up next for you?
I am currently working on a new anatomical series, which I am really enjoying and looking forward to releasing. There are a couple of events coming up in the next few months which I am not privy to speaking about at this time, but I am very excited about them. So please stay tuned for more information about those.
Please do follow Dehiscence on Twitter and Instagram and explore their work in more detail.